Concrete jobs in tough and hostile job sites made easier with these revolutionary products from FIORI
All construction job sites are not work-friendly. There are many jobs done in very remote and rural areas. The Jobsite conditions could be tough and demanding. Reaching concrete to such job sites is a nightmare even to this day. Experts work overtime to optimize the concrete supplies to such job sites and more often end up in crisis situations.
Almost every construction project will have the need for concrete. Depending on the type of project the type and the volume of concrete could vary. There are various options to get concrete such as:-
1.Buying concrete from any nearby RMC supplier. More often such remote and rural job sites will be no closer to any RMC supplier and even if there is one, the supplier seldom accepts delivery to such job sites.
2.Producing concrete with a site dedicated batching plants. This option is good but may not be viable if the concrete quantity required is limited. Setting up a batching plant and all associated equipment like Generators, Silos, Aggregate bins, Loaders, Transit mixers etc could prove totally un-economical considering the limited volume of concrete required.
3.Producing concrete using manual site mixers in the Jobsite. This option offers just one benefit which is flexibility to produce the concrete as and when required. All other key aspects such as quality, consistency, speed, mix design compliance etc are all grossly compromised in this option. The process is highly labor-intensive and suffers lots of wastage, and hence makes the per cubic meter cost of concrete very expensive.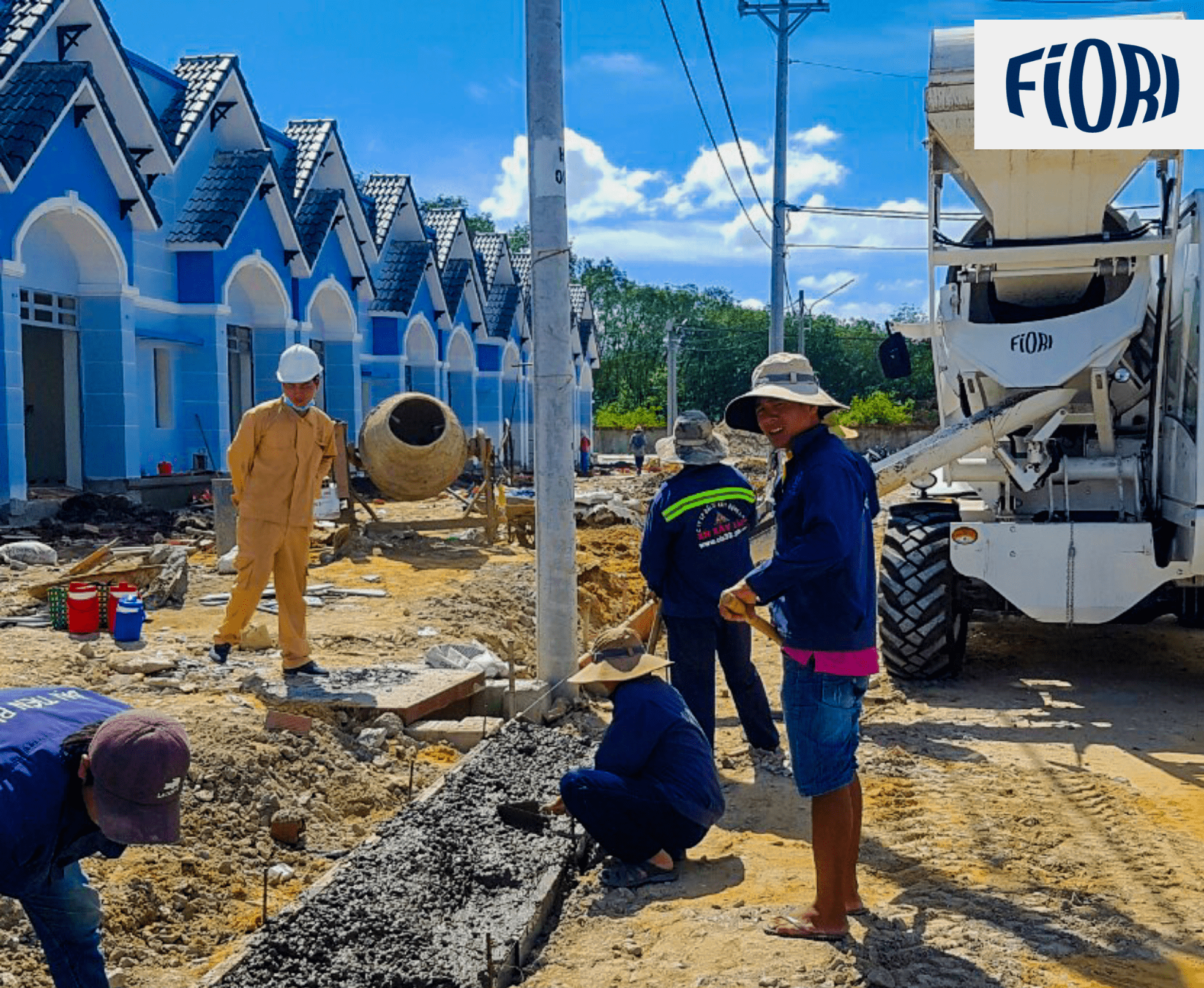 In this section, we will talk about 2 unique machines that make a fantastic combination and offers an unparalleled solution to produce fresh concrete on any job site. They are the FIORI Self-Loading Concrete Mixer and FIORI Horizontal silo. These machines together can completely eliminate the dependency on Batching plants. Together they make a perfect alternative to a certified batching plant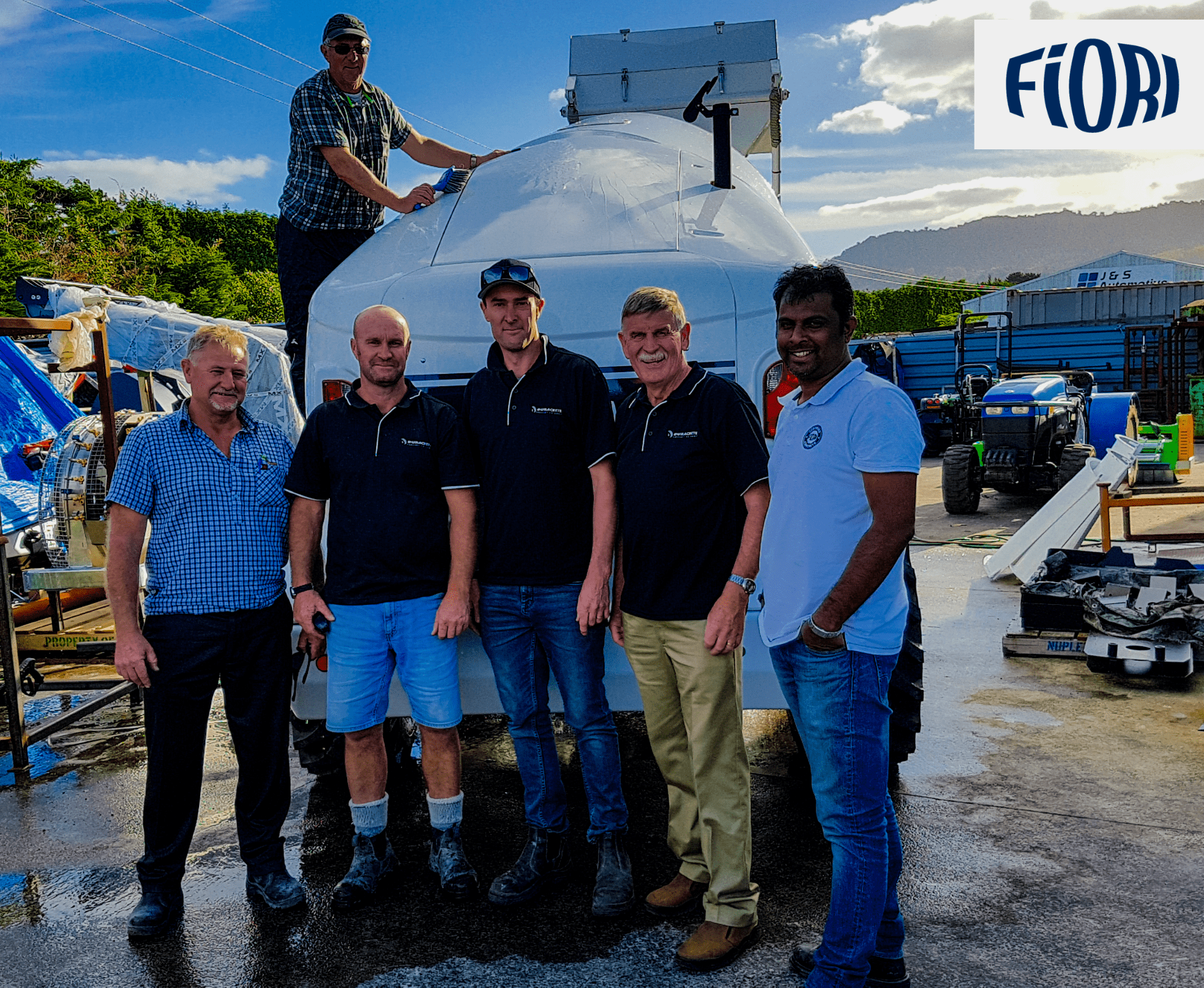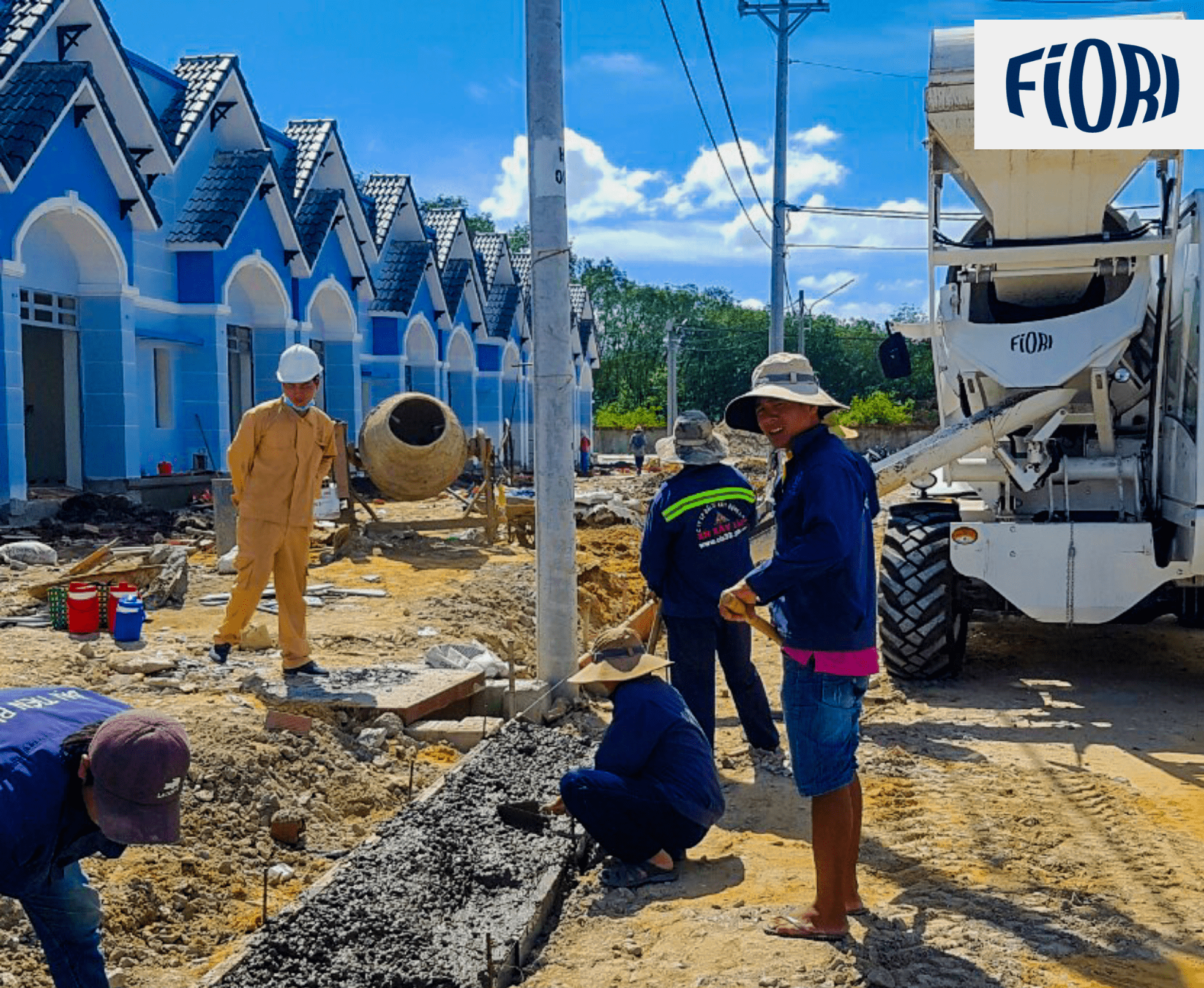 FIORI Self-Loading Concrete Mixer
FIORI Self-loading concrete mixers are self-propelled, mobile, can work in tough terrains and still produce certifiable quality concrete everywhere and every time. It offers the unique combination of the flexibility of a site mixer along with the ability to produce concrete matching the quality of concrete made in any certified batching plant. This equipment can load the various components that goes into making concrete, weigh them and mix it and deliver homogenous concrete at the place of requirement. Here are some of the salient features of FIORI's Self-loading concrete mixers and how it can help with reducing costs in concrete production.
Aggregate Loading, Mixing and Delivering Concrete – All in one mixer

Mix design is strictly maintained

Very less manpower – only 2 per mixer

Very high productivity – up to 120 CBM per day

Consistent quality – In every batch

Huge savings in the cost of concrete compared to any process
FIORI Horizontal Silos
FIORI Horizontal Silo is a very unique product developed with the idea to compliment FIORI's Self-Loading Concrete Mixers. These Silos are used for storing and dosing cement to the mixer. They can be paired with FIORI Self Loading concrete mixer and operated remotely by the same operator handling the Self Loading Concrete Mixer.
FIORI Horizontal silos can be easily transported and positioned (without the need for anchoring systems or concrete slabs) thanks to the adjustable telescopic lifting legs. The Silo discharge cement into the mixer with good speed (500 kg/min) and great accuracy (+/-1%). This reduces the time taken for loading cement manually thereby increases the productivity. The silo eliminates the wastage caused by the manual loading of cement and also keeps the jobsite free of dust pollution caused by manual loading. The additional manpower required for the loading of cement is not required. All these advantages lead to huge savings in the overall cost of concrete.

Visit https://www.fioriasiapacific.com/products and get insight on some of the top construction equipment that you should have for efficient and cost-effective work.