FIORI DB 560T - Tunnel Transit Mixer – The most efficient and user-friendly mixer to transport concrete inside narrow tunnels
Transporting concrete inside a low-profile tunnel is the most challenging task in any tunnel construction job. A huge amount of resources, time, labor is spent in this single activity. Here, we will be discussing one specific area - Concrete transportation in Tunnels and the FIORI solution for this.
In most of the tunnel projects, concrete is produced at a designated place, outside the tunnels, and then will be transported to various points inside the tunnel. Given the height limitation in most of the tunnel projects, moving concrete is done by concrete pumps (stationed outside the tunnel). There are various disadvantages associated with this method such as high levels of wastage of concrete, huge manpower requirement in laying, maintaining the pipeline, concrete choking, etc. Transporting manually using wheelbarrows is another option. In this case, also wastage of concrete, concrete spillage, time, huge labor are the concern areas. This activity increases the overall cost of concrete laying multifold.
These factors gave rise to the need for innovation and thus FIORI designed and developed equipment that addressed all the necessities in Concrete Placement in a Tunnel.
FIORI introduced DB 560 T – A Transit mixer, specially designed for Tunnels.
FIORI DB 560T - Tunnel Transit Mixer is one versatile machine that you should consider incorporating in your project due to its ability to navigate through diverse terrains and narrow spaces. The machine comes with a mixing drum in a self-propelled machine. The overall height of this Mixer is only 3 meters, which makes it very ideal for low-profile tunnels. The drum design ensures transportation of 5.5 m³ of S1 grade concrete, inhomogenous condition, without segregation.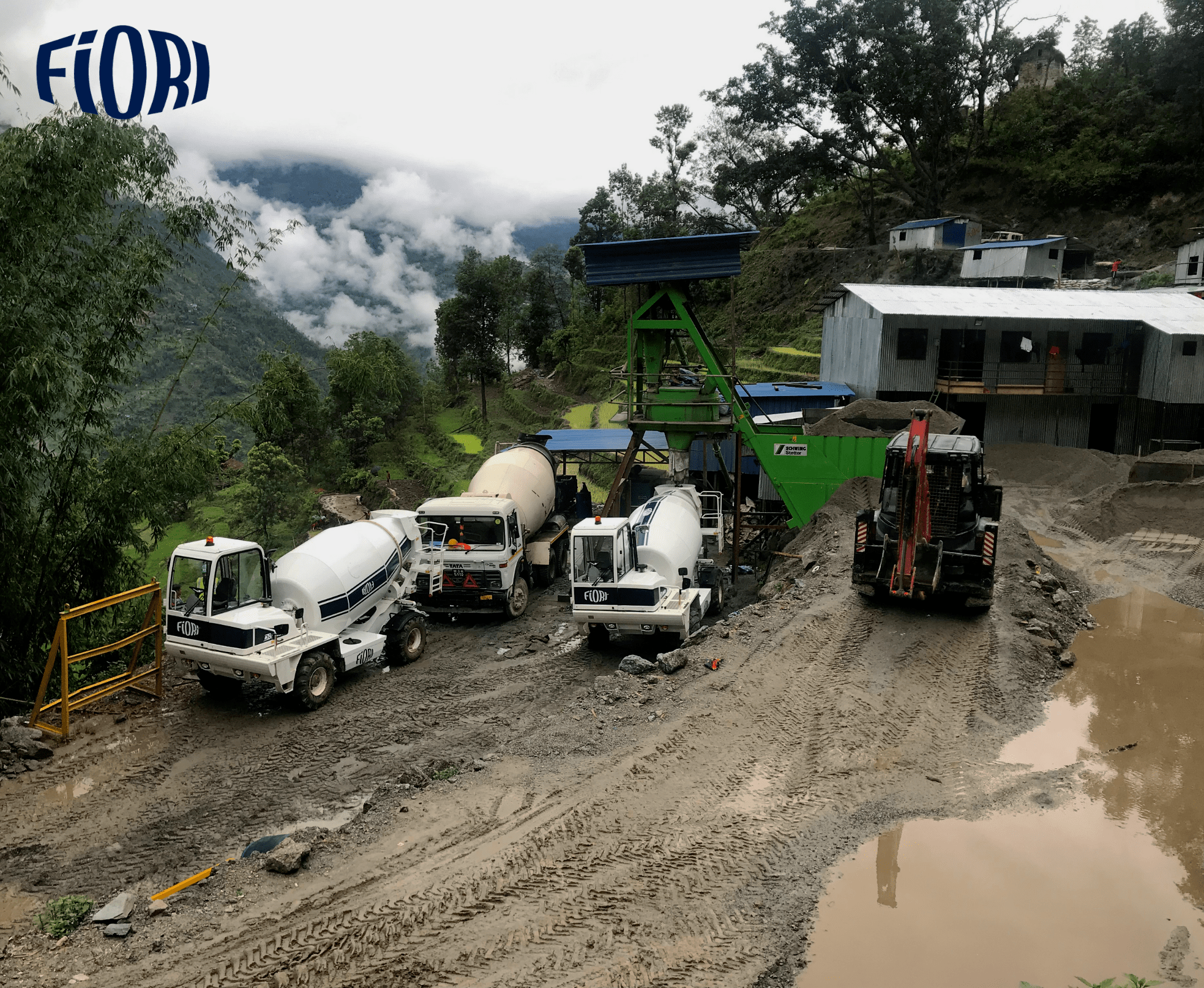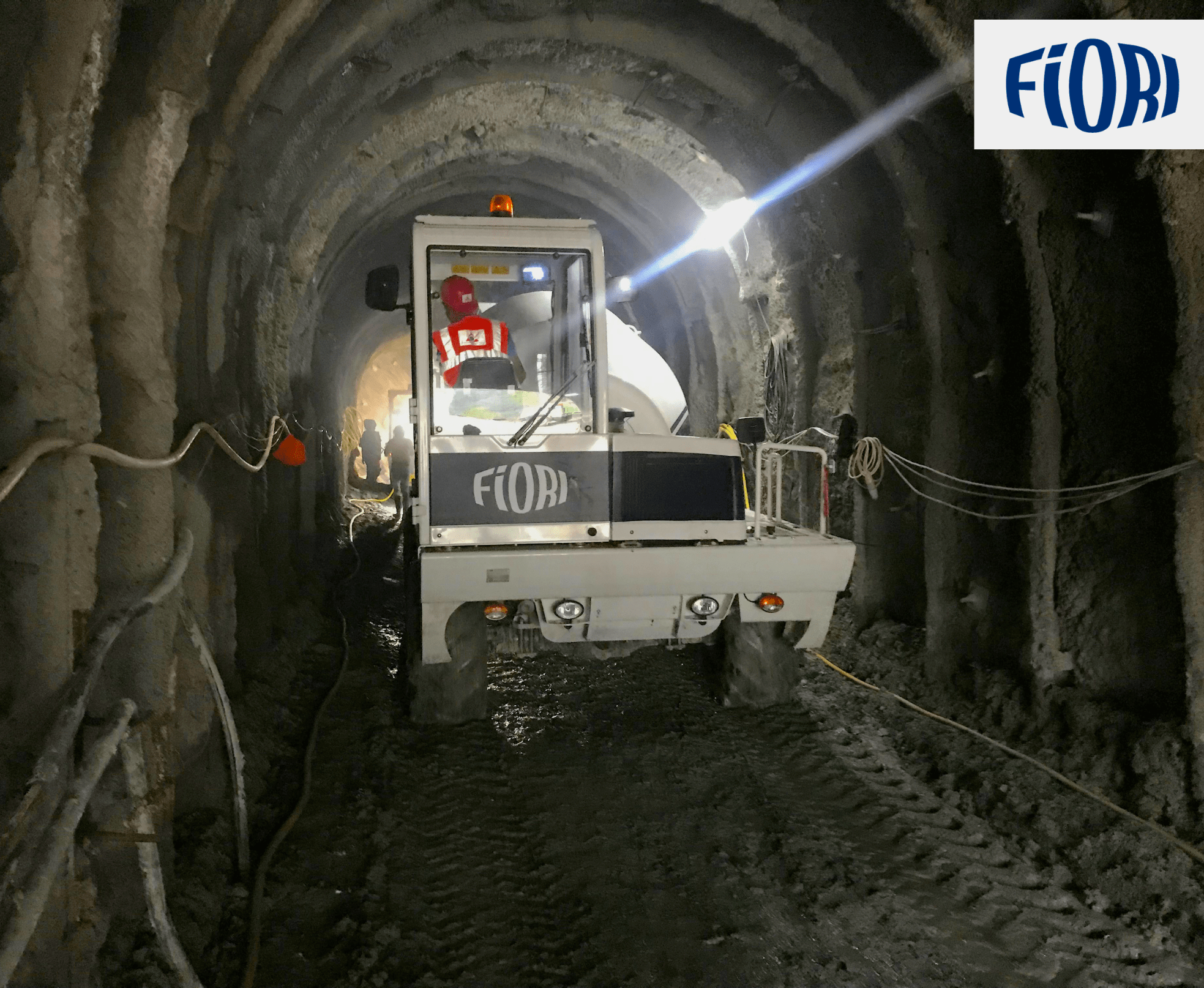 Performance and handling are very key requirements in tough working conditions, some of the features of FIORI DB 560T that makes it perfectly suitable and reliable on such kind of projects are stated below,
‣ Unparalleled agility and stability; even in loaded condition due to lower centre of gravity
‣ Four-wheel drive & steering
‣ 180° Reversible driving seat
‣ High pressure automotive hydrostatic transmission for working on any kind of terrain
‣ Electronic drum rotation control for constant speed drive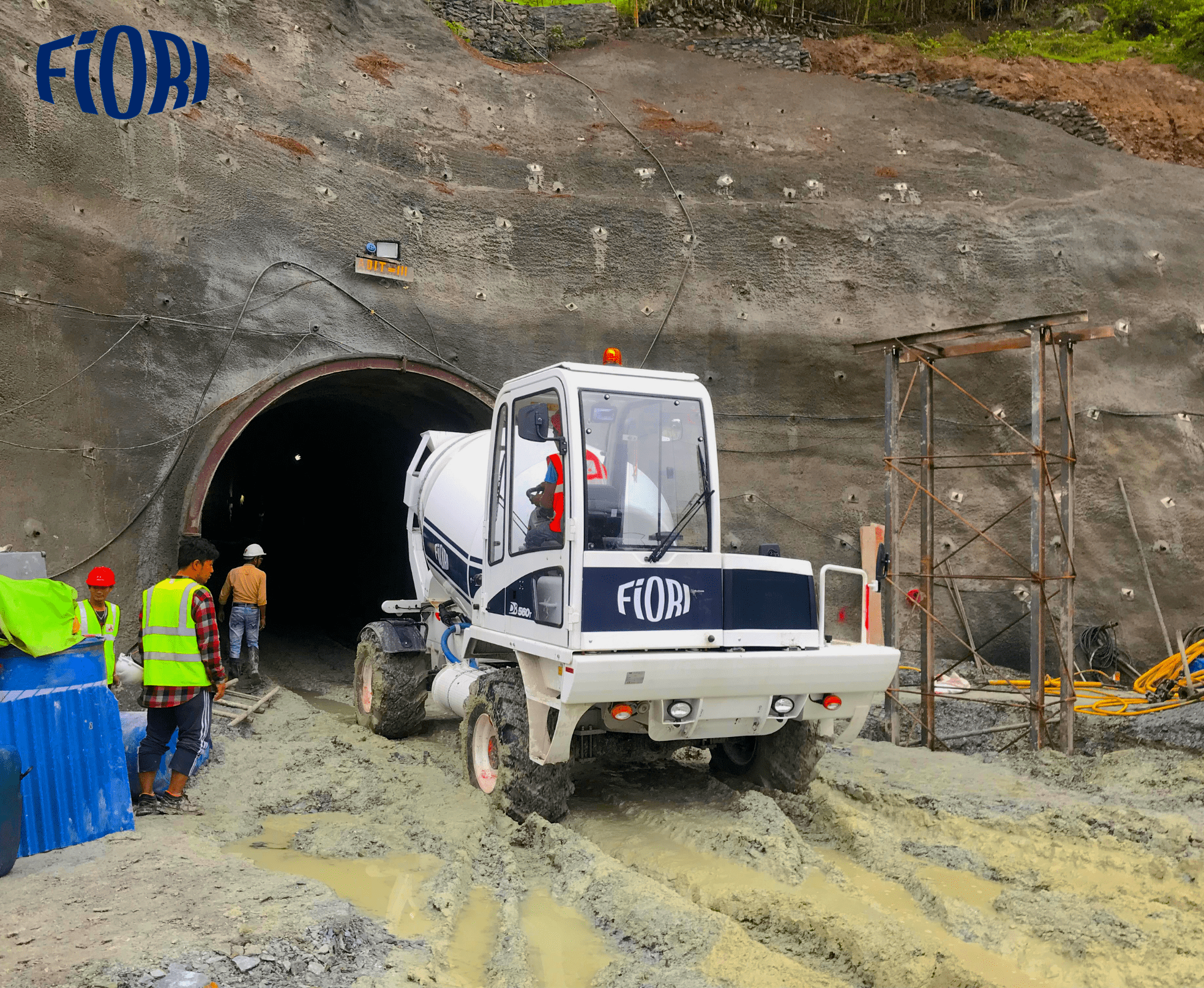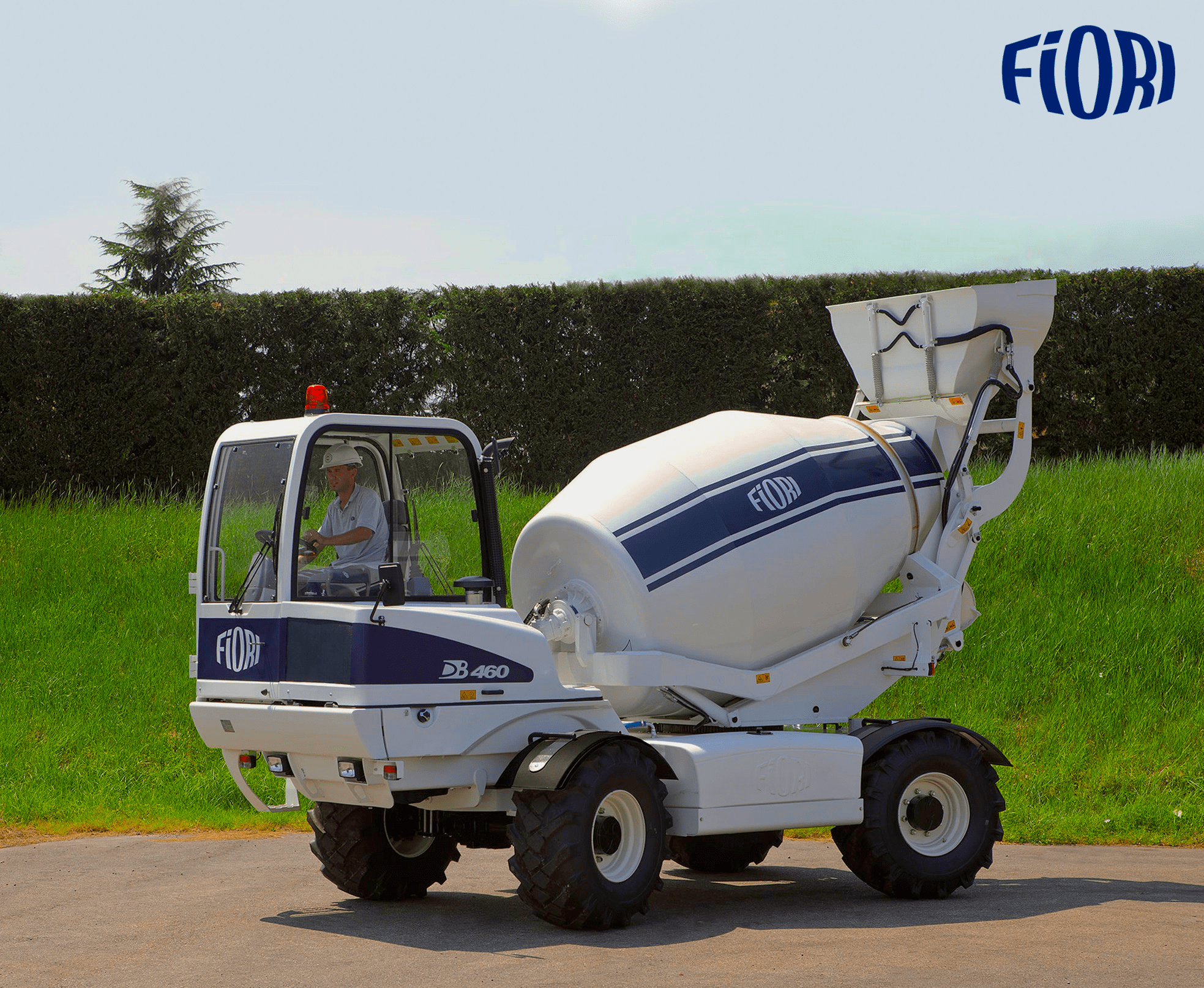 ERGONOMICS AND SAFETY
The Safety standards required for working inside tunnels are very stringent and cannot be compromised. Keeping those requirements in mind, FIORI DB 560T Transit Mixer is equipped with various start of the art safety features such as
‣ Closed Cabin – Glass on three sides – Level 1 ROPS FOPS cabin - (Level 2 available as an option)
‣ Ergonomic controls – multifunction joystick to the right of the operator
‣ Equipped with a rear camera and a monitor in the cabin to enhance the operator's visibility during loading & unloading operations
‣ Ladder, safety rail, and platform access for climbing up the Transit mixer for visual inspection of concrete
Every feature of the mixer has been designed from conception, tailor made to suit the various challenges that are typically faced in tunnel construction and also in a project where the working height is limited and working conditions are very tough.
Get more information on tunnel transit mixers and other construction equipment by visiting https://www.fioriasiapacific.com/.